---
Yamatake for 100 years, "azbil" for 10 years.
Together 110 years.
2016 marks the Azbil corporation's 110th anniversary.
On the 2nd September, Azbil's overseas subsidiary in Thailand; Azbil (Thailand) Co., Ltd. (ATH) and Azbil Production (Thailand) Co., Ltd. (ATHP) had 110th anniversary event altogether at ATHP's factory located in Amatanakorn Industrial Estate.
We conducted several activities that make everyone understand and realize the azbil Group philosophy, sharing business information each others, harmonization between Thai and Japanese culture and enjoyable experiences.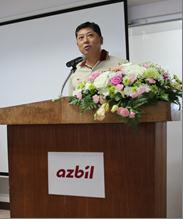 Openning Speech by Mr. Kurata, MD of Azbil (Thailand) Co., Ltd.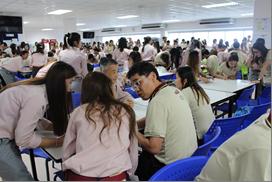 Stamp Rally; exchanging opinion under concept "Membership of azbil Group".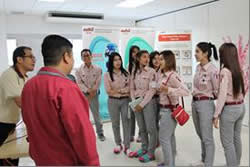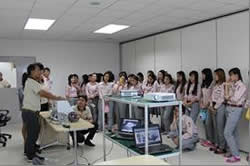 ATH's representatives provided Advanced Automation and Building Automation business information to ATHP members.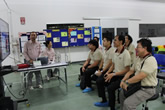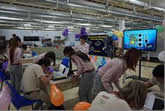 ATHP's representatives provided manufacturing processes to ATH members. ATH members experienced product assembly.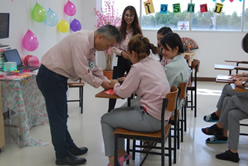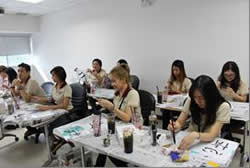 Practicing typical Japanese culture; "Origami" and "Shodou".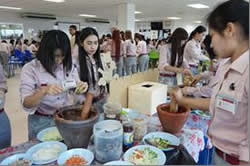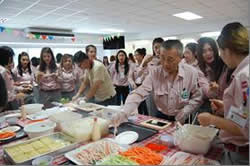 Making Thai food "Som-Tam" and Japanese food " Onigiri"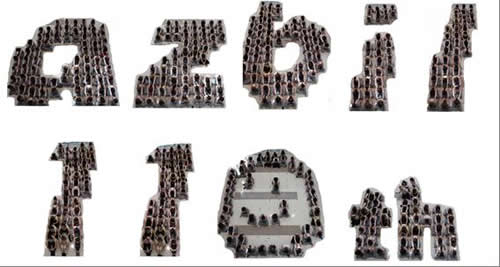 ATH & ATHP members created azbil character "azbil 110th".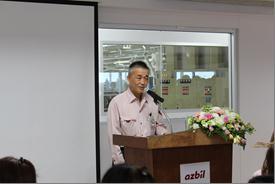 Closing speech by Mr. Nemoto, MD of Azbil Production (Thailand) Co., Ltd.

Group picture, azbil…We are all on the team!
---
"ISO 9001:2015 Basic Requirements Training" New Version
Azbil (Thailand) Co., Ltd. had ISO9001:2015 Basic Requirements Training on 18-19 August 2016. The Trainer for this course was Ms. Wanida Chaichalotorn, JQA Registered ISO 9001 Lead Assessor from JQA Asia (Thailand) Co., Ltd. The objective of the training is to enhance knowledge and understanding as well as preparing our readiness for ISO 9001:2015 (new version) assessment in year 2017.
We, Azbil (Thailand) Co., Ltd. are committed to ensuring the Best Quality, Reliability and Safety to encourage our customers' trust and satisfaction.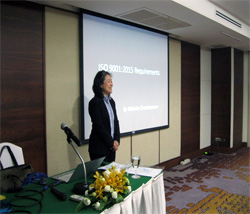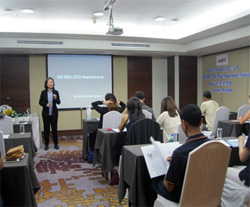 ---
"Welcome Greeting from New Managing Director"
On April 1, 2016 Mr.Kiyoshi Kurata, new Managing Director, had a welcome greeting for all Azbil (Thailand) Co., Ltd. Staff. We will have an excellent work and great time together from now on. Azbil, we will provide not product but solution to customer utilizing our skill, knowledge, and experience. We contribute to customers operation as their automatic control systems partner!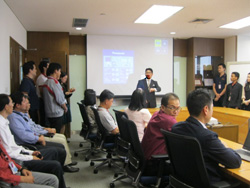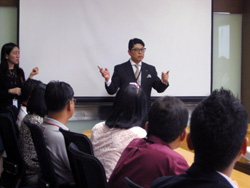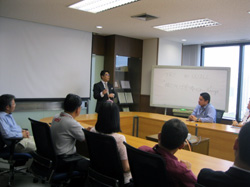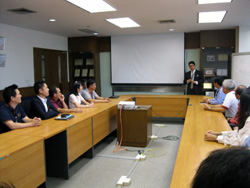 ---
"Company Trip to Singapore"
Azbil (Thailand) Co., Ltd. staffs went to Singapore on March 11-13, 2016 for company trip. We enjoyed for sightseeing very much. We went to many places in Singapore such as Merlion, Garden by the Bay, Buddha Tooth Relic Temple, Suntec City and Universal Studio. During dinner party, we had an award ceremony for the sales team who had highest sales performance. In this time we had farewell ceremony to our former MD Mr.Yusuke Oshida.